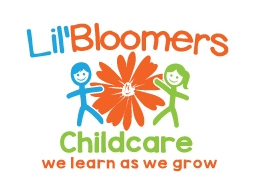 PARENT HANDBOOOK
Educational Philosophy: As Early Childhood Educators and Educators for children it is our responsibility to provide a safe, nurturing and healthy environment for the children in our care. We will provide activities that are intended to enhance children's growth and development, by meeting the needs of each individual and group needs in our program. We believe in supporting the physical, emotional, social and intellectual needs of each child.
Guiding and caring: A child's behavior is influenced by her/his overall development, environment, and the adults who care for them. There are many factors that are attributed to a child's behavior (ex. feeling hungry, feeling tired, or any major change in the child's life). The following strategies are set out to prevent behaviors. These guidelines set the stage for a positive atmosphere.
Establish clear, consistent and simple limits: Children will know what is expected at the child care facility (ex chairs are for sitting on", hands must be washed before we eat, etc.")
State limits in a positive way: Stating limits in a positive way focuses on what to do rather that what not to do. Instead of Don't make a mess" we would say It is time to put the toys away" or O.K. everybody lets each put five toys away ".
Provide choices: When clarifying expectations or reinforcing limits, staff can offer simple choices such as you can sit quietly at circle, or you can choose a book to look at. You decide."
Reinforce positive behavior: When the child is practicing appropriate behavior, acknowledge the child and state in a positive way wow I like the way you are reading your book".
Ignore minor incidents: Sometimes it is better to say nothing then anything at all, especially when the child is not harming anyone or anything.
Logical consequences: A statement of natural consequence simply clarifies the inevitable or unavoidable outcome of a behavior (ex When you forget to put your picture on the shelf, it's difficult to find it when it is time to go home.")
Time away: Sometimes children need a time away from all the excitement. The staff may ask a child to find something quiet to do like work on a puzzle or look at a book. This sometimes helps the child calm down and gain control.
Smoking: There will be absolutely no smoking permitted on the premises of Lil' Bloomers Child Care Center while in operation. If someone is seen smoking on the premises they will be asked to put their cigarette out. If they are observed smoking a second time we have the right to terminate their services.
Sick Policy: To reduce the spread of sickness in the child care center the following guidelines will be followed:
If the child has any of the following symptoms: vomiting, diarrhea and or fever the parents will be contacted to come pick up the child. If the parents can not be reached we will contact the emergency pick up.
The child can not return until they have been symptom free for 24 hours.
For communicable diseases such as measles, chicken pox, mumps, flu, strep throat, viral pneumonia, head, lice, etc., the child cannot return to the center without written permission from the doctor indicating that the illness is not infectious to the other children.
Medication: If your child is on medication that needs to be administered while in care, the medicine must be in the original container, labeled with the child's name and have the original label intact. We will also have a staff permission form for you to sign so we can administer the medication. We will not administer medicine that is not prescribed by a physician. If in the KinderCare program parents are to drop medication off to staff between 8:00-8:30 in the morning and fill out medication form.
Dietary: If your child has any special food/drink or dietary requirements (ex. special diets or food restrictions) please inform the staff at time of registration. If your child has been provided food you will be informed.
Closures: Lil' Bloomers Child Care Center will be closed on all statutory holidays. In addition we will be closed on Easter Monday and 2 extra days over the winter holidays (these 2 days change every year so staff will inform parents which 2 days are affected). Parent's fee will not be reimbursed as we base our fees on monthly service not daily service. The IT side will be closed for the following; One week at Christmas
Substitute Caregivers: At times we will need to bring in a substitute caregiver if/when the staff are sick or take holidays. Staff and substitutes are occasionally difficult to hire. In an absolute emergency you may be asked to keep your child home, however your fees for that day will be reimbursed.
Child Pick-up and Drop-off: When you drop your child off you must sign them in on the given sign-in sheet, writing the arrival time down and initialing the sign-in sheet. The same procedure applies when picking the child up. The child will absolutely not be allowed to walk home or leave in a taxi cab from the center. The authorized person must be at least 13 years of age to pick the child up.
Authorized Pick-up: Only the people listed on the pick up-list are able to pick-up your child. They must show photo I.D. to the staff. If the person is not on the pick-up list we will not release your child and will inform the parent/guardian immediately. We must have written notice of an authorized pick up person. It is important to keep Lil' Bloomers up to date with current information.
Under the Influence: If an authorized person picking up the child appears to be under the influence of drugs/alcohol the staff will offer to call a taxi cab for you and your child you will be billed for the cost of the taxi. If you do not choose to take the taxi and you insist on taking the child from the facility we will phone the authorities.
Late Pick-up: If your child attends the 3-5program the hours are from 7:30am-5:15pm please ensure that you pick your child at 5:15 as this is when the center closes. There will be a charge of $10.00 for if you are late. For the IT the hours are from 7:45am-5:15pm. If you are late the following procedure will happen.
the staff will try to contact the parent.
If the parents are not able to be reached the staff then will phone the authorized person(s) on your emergency contact list. From there the staff will try to contact any authorized person(s) who are allowed to pick your child up from Lil' Bloomers.
If we cannot contact the parents or any person(s) on the contact within 30 min of the program closure time we will contact the Ministry of Children and Families.
Fees: The parent fees are due on the first of each month as your fees are what keep the child care in operation. We would prefer if you could provide postdated checks payable to Lil' Bloomers but if this is not possible cash/Credit card is accepted. If you do not pay your fees within seven days of the first of the month we will consider refusing service to you. If you do not pay your fees within 14 day of the first of the month your service will be terminated. If you are going to be late on payment you need to let the manager (Tammy) know prior to the first of the month.
Subsidy: If you are on subsidy, you are responsible for the fees that subsidy does not cover. If your subsidy is delayed or denied and your child is attending our child care center, you will be responsible for the fees owed in that month. It is your responsibility to renew your subsidy. It is our policy that all subsidy forms need to be faxed to the appropriate parties from Lil' Bloomers Childcare Center.
Refund: If subsidy makes an overpayment the refund will have to go back to subsidy. If a parent overpays for child care the overpayment will come off of the next month's fees. If at the end of the child's care at Lil' Bloomers there is a refund or pre-paid payments and the parent has given thirty days notice, Lil' Bloomers will give a refund to the parents. If the childcare center has to be closed due to health and safety reasons and thirty days termination notice cannot be given by our center, a full refund of the days not used will be given to all affected clients involved.
Termination of Care: If your child seems unhappy at our center or the arrangement is unsatisfactory for some reason, the contract may be terminated by either party. Termination of these services requires 30 days notice on the first of the month by either party. However, Lil' Bloomers reserves the right to terminate care immediately if the health and safety of the children in care are affected. All unused childcare fees will immediately be reimbursed.
Abuse: If a child discloses or shows any signs of abuse, it is our obligation to contact the Ministry of Children and Family's to file a formal report.
Registration: There will be a $50.00 non-refundable registration fee. Before your child starts you will need to fill out a registration form, sign a contract and provide the center with your child's immunization records. If any of the information in your file changes (ex. phone numbers, address, emergency contact, authorized pick up or there are any other significant changes) please let the staff know so your file can be updated.
Enrolment: After all the paper work is filled out, your child is able to begin the program. On the child's first day you will need to pack in a back pack the following:
Childs First Day:
* Please ensure your child has an extra set of clothing.
* Provide a healthy lunch as advised by The Canada Food Guide.
* For nap/quiet time please bring a blanket.
* Label all your belongings.
* Bring indoor slippers for your child.
* Provide appropriate seasonal outdoor clothing as we go out side every day.
Emergency Procedure: In case of a fire or evacuation we will go to the McDonald's Restaurant at 155 Hollywood Road North in Rutland. It is located at the corner of Hwy.33 and Hollywood Rd. Parents then will be contacted to pick their children up. In the event this evacuation area is not suitable we will go to Parkinson Recreation Center on 1800 Parkinson way.(this is to be used in emergencies only).
Our Program: Lil' Bloomers is a Theme/Play based program. We plan our activities, circle and learning outcomes around our theme (ex Dinosaurs", Space" or Farm animals). We also plan activities that focus on the development of the child, for instance: cutting skills, pencil grasp or number concepts. Parents will receive a monthly calendar outlining the activities.
Lil 'Bloomers Childcare
180N Rutland Rd. V1X 3B2
250.868.7259 (Tammy) | 250.765.7295 (3-5 Room) | 778.753.5990 (IT Room)